A Roseate Bloom in your Cup
A Tea Expert's Choice
Nalin Modha, a tea manufacturing consultant and a veteran teamaker at Darjeeling, played a key role in discovering Rose Label Reserve amongst multiple different cultivars in the farm.
TASTE ROSE LABEL RESERVE
Vetted by Expert Sommelier
Chris MacNitt, the Tea Development Lead of Starbucks, vouched for this unique tea while tasting 20 different teas made in our family farm in Phidim, Nepal.
TASTE ROSE LABEL RESERVE
A Rosy Elixir in Your Palate
Rose Label Reserve has a burst of sweet camphor reminiscent of an early rose bloom as the top note, floral tones of eucalyptus with slight sweetness of honey and brown sugar as the middle note, and a calming zing of minty citrus as the bottom note.
LEARN MORE ABOUT THIS TEA
Steep Hills Make the Best Tea
Rose Label Reserve is a high elevation tea infused with the microclimatic benefits of the Himalayan foothills. Nepali teas are generally more floral and lighter than teas from other sources.
TASTE ROSE LABEL RESERVE
Chandra's Magic
This year's Rose Label Reserve was made by the careful artisanship of Chandra Bhattarai. Chandra is one of the teamakers of Kanchanjangha Tea Estate and Research Center, our family farm and the first organic certified tea estate of Nepal.
BREW CHANDRA'S MAGIC
Rose Label Reserve - 2023 Harvest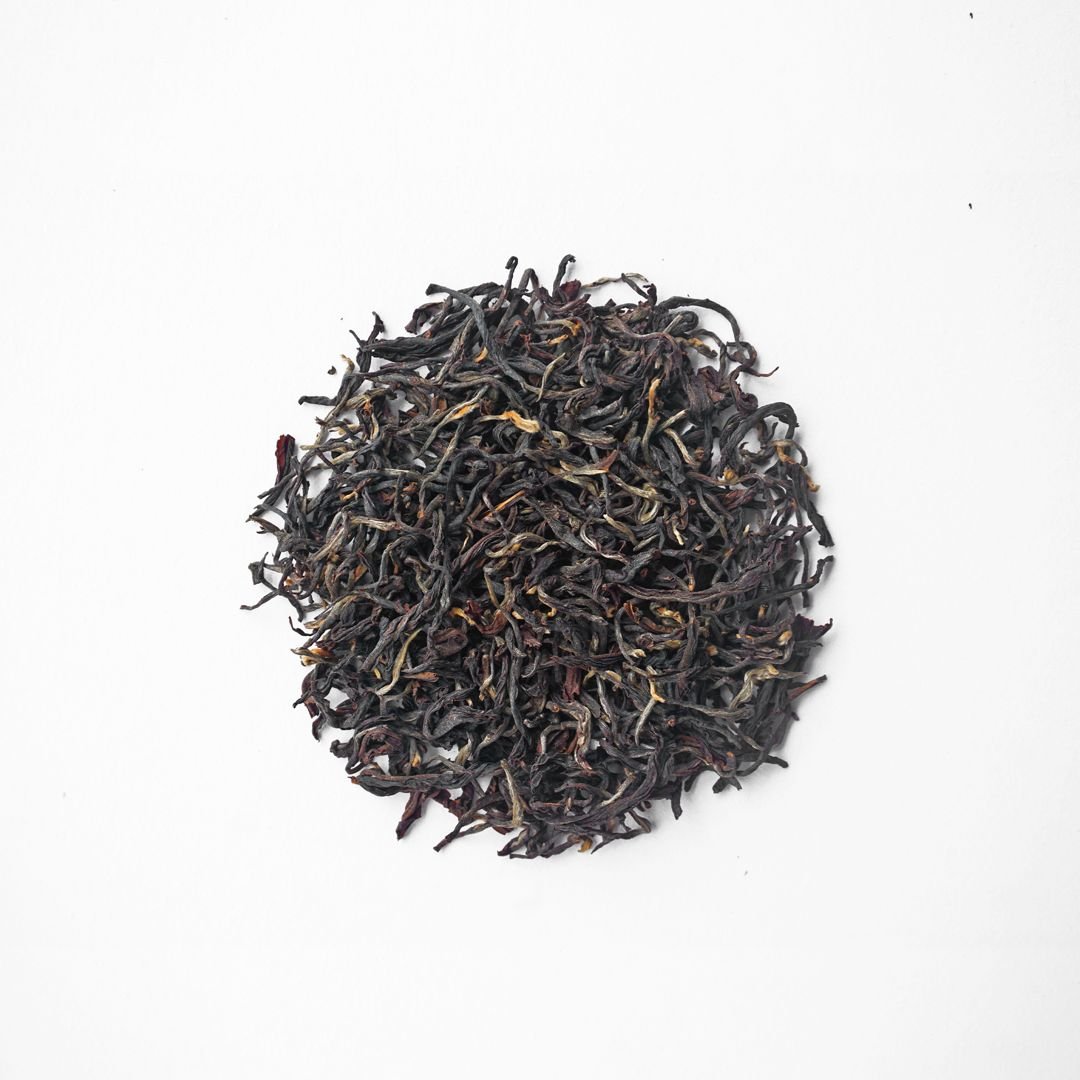 Dating back to nearly half a century ago, the Rose Label Reserve tea comes from the rare Bannockburn #157 Motherbush. This tea takes you right in the middle of a roseate bloom. You open up the pack and the air is redolent of a rose garden fondly worked on and curated just for you. Breathe that aroma in and invite a pleasant moment into your life.
Testimonials from Experts
★★★★★

I am so glad Kanchanjangha Tea Estate and Research Center took up my advice and guidance to produce this rarity and share it with the world. This tea is nothing short of rose gardens in your cup. The palate that this tea brings to you is so memorable that it stays with you for hours after your very last sip.

Nalin Modha

Tea Manufacturing Consultant, Darjeeling
★★★★★

This tea filled with the passion of the people who make it opens up a beautiful bouquet of floral rose that infuses the entire experience. Nepal is an origin whose terroir challenges tea producers, but has the potential to forge a unique place within the industry.

Chris MacNitt

Tea Development Lead at Starbucks, New York
★★★★★

As you open the packet, you meet the tea for the first time. It's a love at first fragrance – a garden of roses that slowly develops and matures into vanilla like soft sweetness. You just can't stop smelling this tea!

Nishchal Banskota

Founder - Nepal Tea Collective