Virtual Tea Tasting Class
• 60 minutes • A connoisseur way of tasting tea • A perfect sensory team building activity • $50 per Participant + $50 Booking fee • Available for 1-100 participants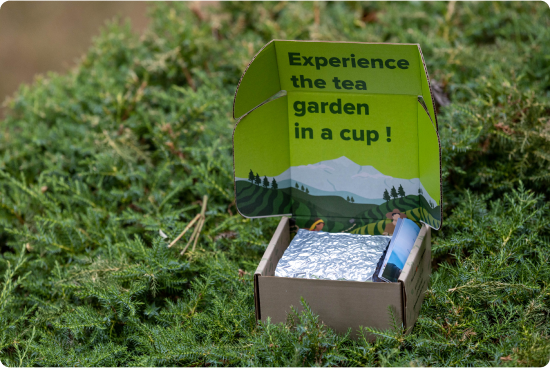 ABOUT THIS TEA CLASS
Let's be honest, drinking tea isn't as simple as it once was. The world of tea has come a long way since the legend of Shen Nong's accidental discovery of green tea. Now, drinking tea is a niche sophistication that invites the drinker into a world of self-exploration, self-expression and a form of deep meditation.
With Nepal Tea Collective, the picking of tea is more than its type and flavors. You're picking a tea garden and its specific climates, a tea maker, and their specific specialty as well.

So how will you know which cup of tea is bringing what to table aside from the information so readily available on our website? How does one taste the tea and recognize the artistry that comes with it?
WHAT YOU/PARTICIPANTS DO?
With this 60 minutes class with Nishchal Banskota, Nepal Tea Collective's founder and a second generation tea producer, you can begin your tea journey from the comforts of your home

In this session, you will learn how to properly brew your teas, take in the aroma, sip in to maximize the flavors, and note the myriad tastes in each steeping.
Nishchal Banskota
Nishchal Banskota is a second generation tea producer andd the founder of Nepal Tea Collective. His family has been growing organic teas for the past 40 years in the eastern hills of Nepal. His vision is to create a tech-enabled transparent tea trade that bridges the gap between the primary producers and consumers. He serves as the Board of Directors of European Specialty Tea Association (ESTA).